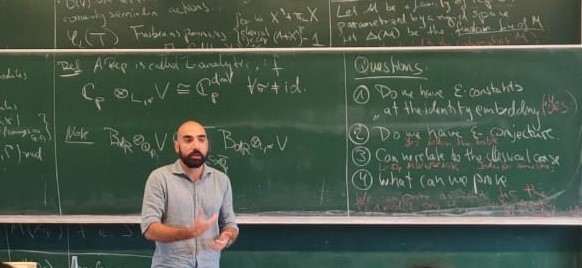 About me
I am a postdoctoral researcher at Heidelberg University.
I work in the research group of Prof. Otmar Venjakob.
My research interests are p-adic Galois representations and their (φ, Γ)-modules, p-adic Hodge-Theory and rigid analytic geometry. I completed my Ph.D. in September 2022 under the supervision of Otmar Venjakob.
Articles/ Preprints
Other
Teaching
Current
Previous
Contact
E-Mail: rsteingart (at) mathi.uni-heidelberg.de
My office adress can be found here.